At the heart of Santiago lies the Plaza de Armas laid out in 1541 by the founder of Santiago, the Spaniard Pedro de Valdivia. It was originally used as a parade ground and is ringed by government offices. Today it is a cultural gathering place with an energy that draws people in to relax with friends, shop, or discover something new in one of the museums.
The Metropolitan Cathedral was built in 1775 with the finishing touches being completed in 1898. The Cathedral includes a crypt behind the main altar which was built in Munich in 1912, an organ imported from England in 1850, a pulpit which was in the original Cathedral from the 18th century, and a museum of sacred art. One of the side altars is in honor of St. Teresa de Los Andes, Chile's first saint. The Cathedral is open for tours Monday through Saturday from 9 AM to 7 PM.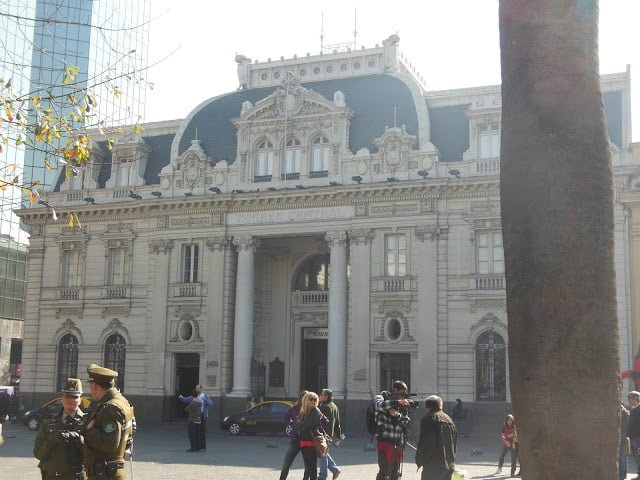 The Correo Central was built in 1882 on the site of the home of the city's founder Pedro de Valdivia. The original structure burned in 1881 and it was rebuilt as the central Post Office. It still functions as a post office today though it does have a small museum for visitors that includes a stamp collection.
The Palacio de La Real de la Audencia, built in 1804, was the Supreme Court of Chile until 1810 and then housed the National Congress and government offices. Today it is the Museo Historico Nacional and chronicles Chile's history from the colonial period. It is open Tuesday through Sunday from 10-6 and the entrance fee is 600 pesos or around $1 USD.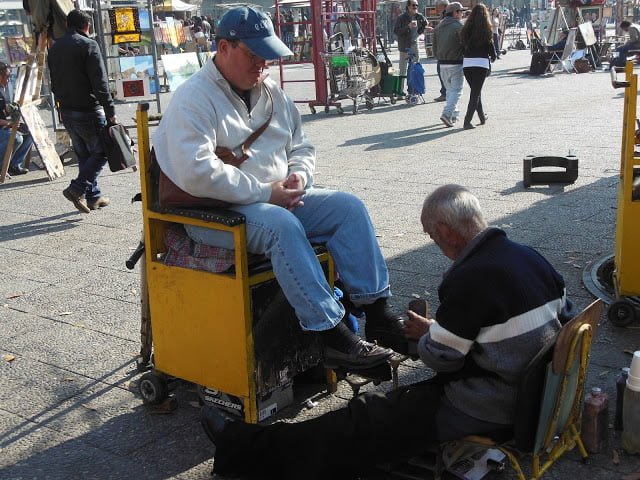 There are many things to do in the Plaza! You can have your shoes shined for 1,000 CLP or so. Enjoy the art and artisan work for sale. You can join the Chess Club for a quick free game. They are always located in the plaza under a pavilion playing on card tables from 1-9 PM every day of the week. For shoppers, there are a few indoor malls off the Plaza and the Paseo Ahumada and the Paseo Estado are walking avenues of stores and markets.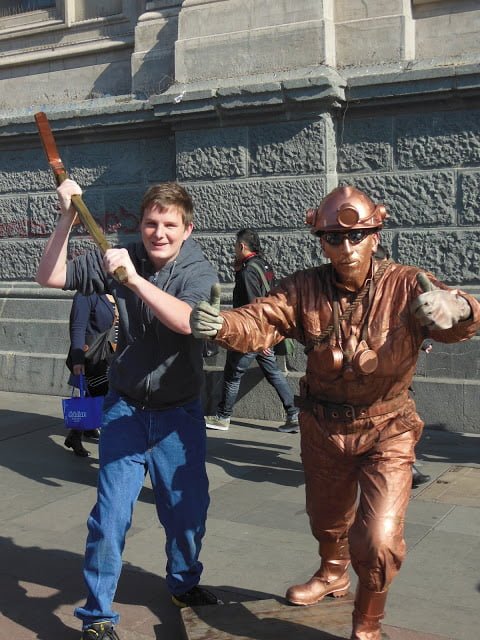 There are also mimes and musicians, protesters and pickpockets! So beware! Santiago is safe enough as far as cities go but like most cities, pickpocketing can be a problem so be cautious especially in crowds.
For further research, I have included a few links-
http://www.patrimoniocultural.gob.cl/portal/
http://www.santiagocapital.cl/